3 Tips to Expedite Your Specialized Construction Projects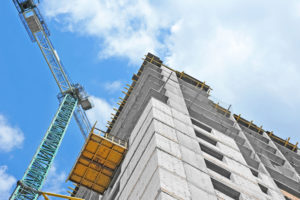 If you're working in the construction industry, you're probably aware of how difficult major tasks can be. These construction projects often involve some of the largest machinery in the world, and if your team is either inexperienced or unprepared for the amount of heavy lifting needed to get the job done right, you could be in for some serious issues.
In addition to dealing with extremely heavy equipment, there are a few other aspects of the construction industry that can be so difficult, which is why it's essential that you outsource some work to professional companies that can help.
Here are a few ways you can get help from experienced construction professionals and expedite any major jobs that need to be done.
Work with heavy haul companies
Since the majority of the machinery items you and your team have been working with are perhaps much more manageable, when you finally make to the extremely large items you might find yourself in way over your head. That's where heavy haul companies come in. These teams of professionals can help you literally move parts of the earth in order to get the job done. Whether you need some advice from civil construction contractors or are in need of major assistance from heavy haul companies, you are in luck if you know who to contact. Don't let your team struggle with these extremely heavy loads if you don't have the proper equipment or training to do so. Get professional help and witness the entire construction project being completed in a much more reasonable time.
Work with demolition professions
Like dealing with heavy equipment, working on demolition projects requires specialized training and experience. Today, experienced demolition professionals are able recycle more than 90% of a building, but you and your team wouldn't be able to do this without the right training and equipment. Rather than struggling with something as dangerous as demolition duties, outsource these major tasks and your entire project will be done in a shorter time.
If you want to learn more about how these civil construction companies can help with demolition, heavy hauling, and excavation services, contact Brown Bros., Inc. today!