These 7 Construction Jobs Are Just The Tip of The Iceberg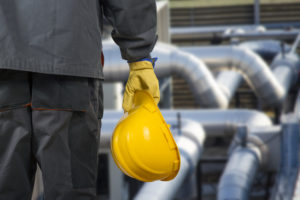 Did you know that the construction industry brings in $1.731 trillion of annual revenue in the United States alone? Yes, that's trillion with a 'T'. This mind-boggling statistic might come as a shock, but when you realize the sheer volume of work that's being done, coupled with the seemingly endless career opportunities, you'll begin to get a better picture of what makes construction such a huge industry.
If you have been considering construction jobs, you might want to look into these options.
Carpenters
Carpentry is a valuable skill, but it can become its own form of art after years of perfection. The precision involved with measurements and angles, plus the implicit spacial awareness that carpenters possess, is a rare and hard-earned talent.
Laborers
The backbone of construction, laborers place their body on the line to ensure our infrastructure holds up over the years. These unsung construction workers are always in demand on job sites, and this is a great way to begin a career in the construction industry.
Electricians
You don't always think of an electrician as someone involved in construction, but really, how did your house get electricity in the first place? Electricians are part of any major building project from beginning to end, ensuring the organized and safe flow of electricity.
Equipment Operators
These lucky individuals get to drive heavy cranes, bulldozers, and all sorts of impressive heavy equipment. Ever wanted to pick up a giant block of concrete and put it somewhere else? What about performing excavation services? If so, this might be the job for you.
Metalworkers
Where does all the iron, steel, and metal we depend on come from? Metalworkers, welders, and ironworkers are an irreplaceable cog in the construction machine. Without people making and shaping metal beams, how would we build anything?
Masonry Workers
Like ironworkers, masons build another major part of every building: the walls. Brick, stone, and mortar is their game, and they contribute to everything houses to skyscrapers.
Plumbers
Plumbers certainly make modern society run. Can you imagine what we'd do without them? Whether most people realize it or not, indoor plumbing, and thus plumbers, are the backbone of any civilized society.
This list of construction jobs could go on and on. There are endless options in construction for all sorts of people who enjoy completely different things. From basic laborers to skilled civil engineers, there are many exciting options in the construction industry. The goal is to find the career that is right for you!