NYC Safety Requirements Causing Unrest Throughout Construction Industry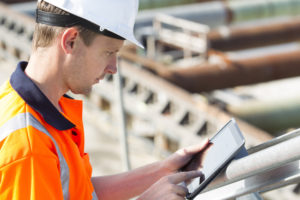 There are roughly 7.8 million production workers in the United States construction industry. These workers perform all kinds of commercial constrain tasks from earth moving contractor jobs to land survey services and everything in between. These construction projects are an essential part of the U.S. infrastructure.
One very important aspect of this industry that is sometimes overlooked, however, is worker safety.
According to the New York Daily News, a controversial bill was just passed that requires construction workers to undergo at least 40 hours of safety training prior to performing their daily duties.
Mayor de Blasio signed the highly debated bill into law in mid October, requiring earth moving contractors and other construction workers to perform 40 hours of training with an emphasis on work site safety. Supporters of the bill cited recent New York City construction fatalities as a reason to enhance industry safety.
"It's just not acceptable to lose a life when we could save that life," said de Blasio. "It's heartbreaking, it's painful, it leaves a horrible reality for a family left behind. And too often these work sites were not managed the way they should have been — bluntly, in the name of greed."
Construction Dive added that workers unions have backed the law, but city real estate developers and non-union companies, for the most part, have opposed it. The opposition to the bill believes that maintaining it will be far too expensive — especially for smaller construction companies.
New York City will provide $5 million to help small, minority-owned and women-owned businesses comply with the training requirements.
"It wasn't meant to make anyone — to cut anyone out of the construction field," added bill sponsor Councilman Humane Williams. "It was to make sure that everyone that was here was safe."
President of the Building and Construction Trades Council, Gary LaBarbera, believes this isn't a union or non-union issue, but rather a human dignity and safety issue.
"This is a fight about going to work in the morning, working safe and going home to your family," he said.
If you are in need of a qualified earth moving contractor, contact Brown Bros., Inc. today.