3 Ways Civil Construction Companies Can Help You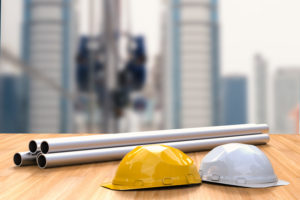 With expenditures reaching around $1.1 billion, the U.S. construction industry is one of the largest markets in the entire world. Although certain aspects of the construction industry are easy to perform, provided you have the right training, equipment, staff, and resources, but other tasks require a lot more assistance.
Because your construction team can't accomplish every major job with ease, it's best to reach out to experienced civil construction contractors who can provide various construction services to help expedite any major jobs.
Here are a few of the services provided by professional construction contractors and why you should consider reaching out for assistance this summer.
Land Planning and Surveying Services
Land surveying and mapping of a site is an essential aspect of construction. It's important that all land survey services are performed prior to any construction tasks being performed in order to properly assess the entire area. Because construction projects are often very dangerous, having an accurate survey of the site can greatly cut down the risk of sustained injury and can prevent any major issues from occurring.
Excavation Services
Prior to any major construction projects, you might need a site thoroughly excavated. By working with a professional contracting team that provides excavation services, you'll be able to have large portions of dirt removed from your site as well as any demolition, filling, or retaining wall tasks necessary. Whether you're operating on a commercial construction site, large residential or municipal areas, or are redesigning a transportation infrastructure, professional excavation contractors are a must.
Heavy Haul Services
Though your team will be operating most of the machinery on each site, the act of hauling the equipment and land can get overwhelming real fast without professional help. Rather than expecting your own small team to clear land and haul it off, working with a heavy hauling service can significantly help any contraction job reach completion.
Since these construction tasks can be extremely difficult, reaching out to a team of experienced contractors can greatly help. If you want to learn more about the benefits of receiving heavy haul, land surveying, and excavation services, contact Brown Bros., Inc. today.